Student Media Center
WELCOME TO SMC

NEWS!  Student job  |   New equipment  |  Chat service 
SMC SERVICES UPDATES:
The Student Media Center (SMC) offers hybrid services, including limited in-person hours on campus. The temporary SMC is located on the 3rd floor of the College Center, CC3360. The space includes access for students to desktop computers, printing, scanning, workspace, audio and video equipment, media software, and material supplies (e.g. for posters). 
The SMC team is available by email, chat, Zoom, phone, and in-person to assist all North students with their academic media production needs. To learn more about SMC services, please refer to the following links. 
Media production services include:
If you have questions or need help with registration, please visit the registration page.
 

ABOUT SMC

The Student Media Center (SMC) is a media production service center at North Seattle College. The SMC provides all North students with access to media production resources, assistance, and instruction enabling them to incorporate audiovisual and print media into their course assignments, college activities, and student clubs. Enrolled North students can also borrow media equipment for their academic projects for free. 
Furthermore, the SMC team collaborates with faculty/staff, to focus on how SMC resources can help students meet their needs, and to advance student success.
 
---
HOW TO CONTACT SMC
 
Call 206-934-0070 during SMC on-campus hours, and leave a message including your contact information
 
---
SMC SERVICE TEAM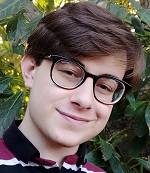 Travis Crabbe
SMC Navigator
(services and operation)
(206) 934-0070
Travis.Crabbe@seattlecolleges.edu
M-TH, except breaks, Fall hours - TBA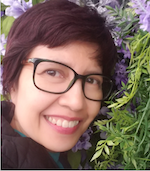 Kannika Styron
SMC Program Manager
(services and management)
(206) 934-4542
Kannika.Styron@seattlecolleges.edu
M-TH, 9am - 5:30pm, except breaks
---

STUDENT JOB AT SMC
 
Are you interested in joining the SMC team as a Student Media Center Navigator in Winter quarter? If you are a Winter-enrolled student at NSC, you may apply for the position NOW!
SMC Navigator Job Description

How to apply
Questions? You may contact:
---
SMC Home  |  Resources  |  Printing  |  Workspaces  |  Equipment  |  Software  |  Visual Literacy