Facts & Figures
Established in 1970, North Seattle College is an accredited two-year public institution known for the breadth of its educational choices, its student support services and the excellence of its instruction. North's programs prepare students to transfer to a four-year college or university and/or enter the workforce, as well as serving those needing precollege work. North also offers five Bachelor of Applied Science degrees and now offers a new Bachelor of Science degree in Computer Science.
The Institutional Effectiveness Department at North Seattle College provides the information on this page as well as data and research resources to all areas of the College.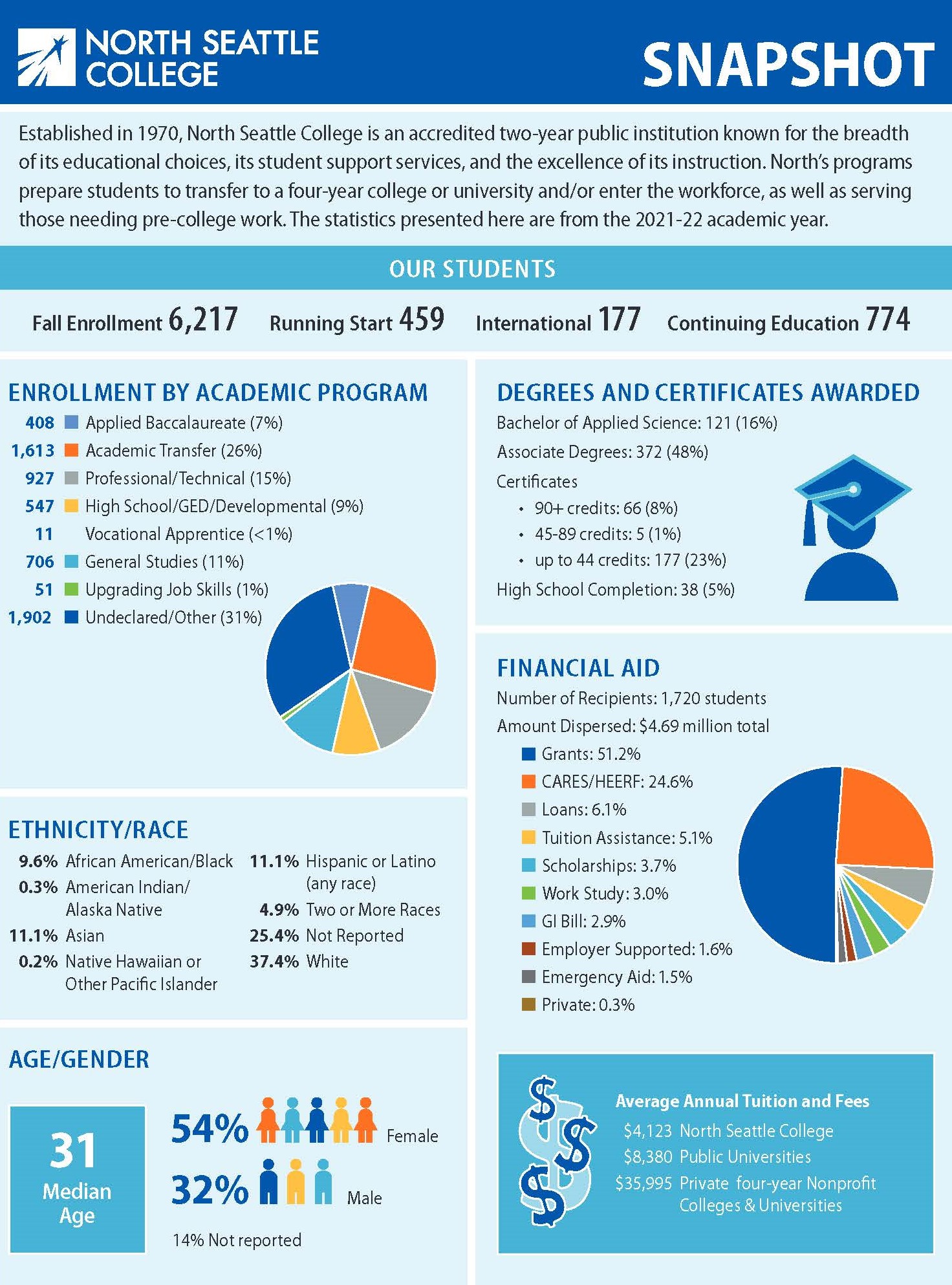 Snapshot PDF
Programs
Costs & Financial Aid
Tuition & Fees
See the Tuition & Fees pages for current information. Information about State Support of Higher Education Students, as required by RCW 28B.76.300, can be found in this document published by the Washington State Board for Community and Technical Colleges.