Schedule an Appointment
APPOINTMENT TYPES
You may schedule a 30 minute appointment either online through the "Schedule Advising Appointment" button, by calling 206-934-3658 or in person at Student Success Services on the 2nd floor of the College Center.
If you are unable to find a time and/or can't come in to our office to meet with your assigned advisor, please email your advisor directly to make an appointment.
Returning, prospective or new students not yet registered for classes will not be able to schedule an appointment online, and must call or come in person to Student Success Services.
1. Go to "Schedule Advising Appointment" button, and login to Starfish.
2. Click menu in the top left, and click My Success Network
3. Under Your Connections click by your assigned academic advisor and click Schedule.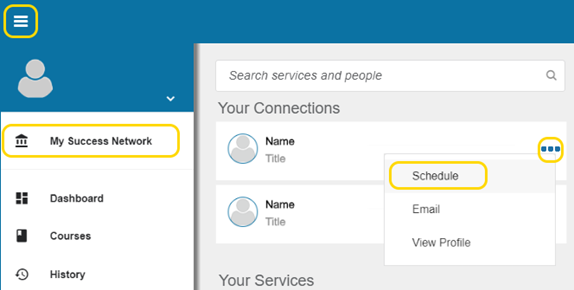 You can also

search for the staff or Services in the top of the My Success Network.
An advisor can help you:
• Review program requirements
• Select appropriate courses
• Design an individualized education plan
• Discuss your academic progress standing (alert/probation/suspension)
• Connect with support services
Advising has staff available to answer quick questions at most times, although it may not be with an advisor in your area of study. These 'walk-in' meetings are 15 minutes or less and are restricted to:
• Policy/procedure questions
• Help with adding/dropping classes
• Campus referrals
• How to run your degree audit
• Requesting entry codes
• Quarterly Veteran's Advisory Form (classes already chosen)
Emily Meoz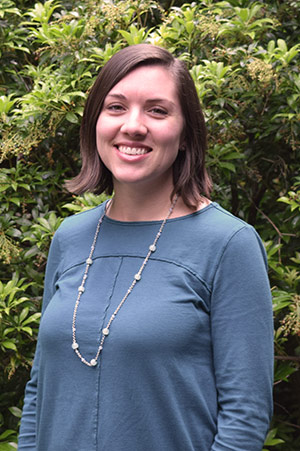 Emily Meoz
Director of Advising
Phone: 206-934-7308
Leanna Bordner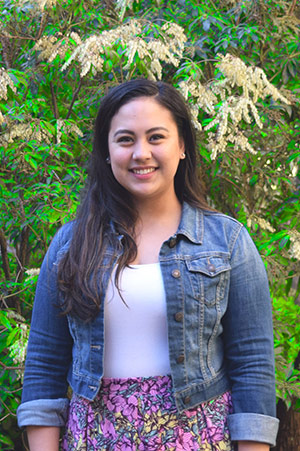 Leanna Bordner
Assistant Director, Advising
Phone: 206-934-7302
Megan Mihara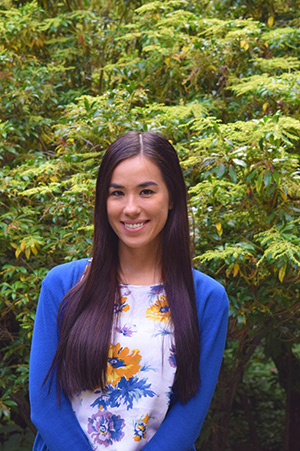 Megan Mihara
Workforce Education
Phone: 206-934-7307
Larry Perse
Larry Perse
Undecided Advisor
Phone: 206-934-7305
Jose Elizalde
Jose Elizalde
Business & Finance
Science & Math
Jillian Fisher
Jillian Fisher
Social Sciences & Education
Humanities & Arts
Molly Brown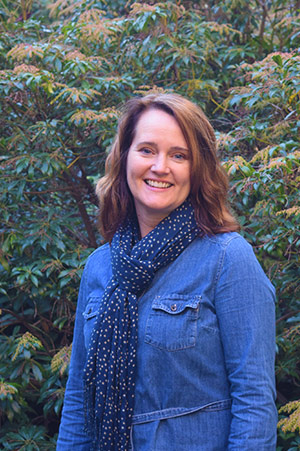 Rina Tsujimoto
Rina Tsujimoto
Science & Math
Engineering & Technology
Tom Frankel
Tom Frankel
Allied Health Advisor
Christina Sheehan
Christina Sheehan
Running Start Manager
Katy Foster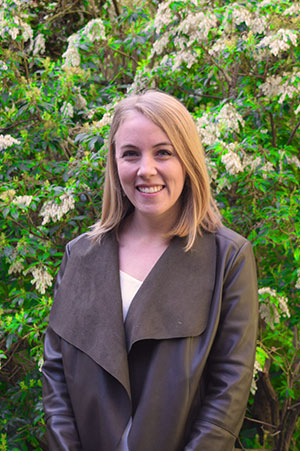 Katy Foster
Running Start
Phone: 206-934-3682
Jeff Eng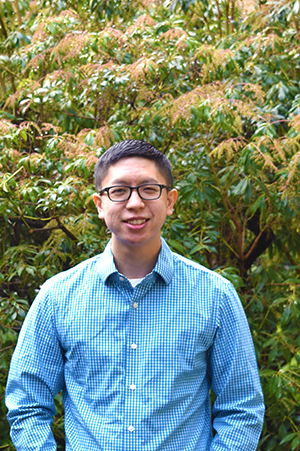 Jeff Eng
Science & Math
Engineering & Technology
Phone: 206-934-3902
Camara Harris-Weaver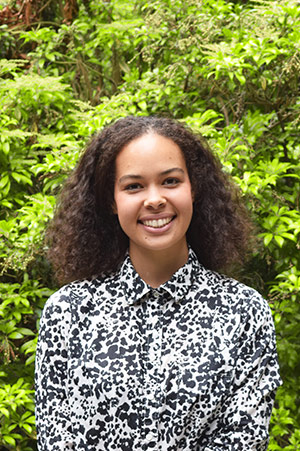 Camara Harris-Weaver
Retention Specialist
Seattle Promise
Phone: 206-934-4716
Advising Contacts
Phone: (206) 934-3658
Fax: (206) 934-3958
Location:
CC2346A (Northwest section of the East wing of the College Center, 2nd floor)