(AFH 52-hour class)
The AFH Administrator Training is one of the mandatory classes required by DSHS for providers who wish to apply for a license to open an Adult Family Home and must be successfully taken prior to applying for a license. (See Washington Administrative Code [WAC] 388-76-10060).
Examples of Topics Covered
Instruction on the inspection processes required for licensing
Aspects of what is needed to run a business: for example, readiness, feasibility, marketing and finance
Laws and regulations relating to staffing, residents rights, assessments, medication administration, recreational activities, nutrition, building inspection and the initial inspection
AFH Administration Training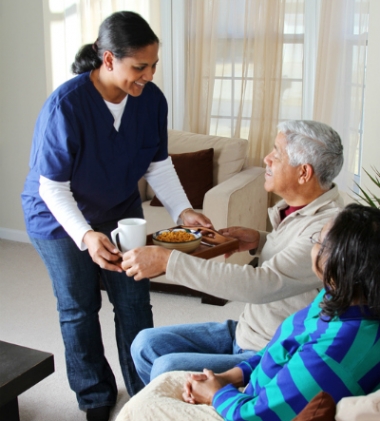 The Administrator Training is a 52-hour in-class program that is held on the North Seattle College campus. Students will earn 5 college credits upon successful completion. All training materials are provided. Each student receives a certificate upon successful completion of the course, and this certificate has no expiration date.
Prerequisite: Take the CASAS test to evaluate English and math or show transcripts showing college-level English and math.
For those who are currently AFH resident managers, this course is strongly suggested, but not required by DSHS.
Online training is not available for this class.
To get more information and register for Administrator Training, please follow the steps on the information sheet.
Our Instructors
All of our instructors are current AFH providers and active members of the Adult Family Home Council (AFHC).
If the information sheet does not provide all the information needed, please e-mail conted@seattlecolleges.edu or call (206)-934-3705.
Please do not contact OCE&E Educational Services for information about this class.
Orientation Class
Our Continuing Education Department offers a one-day orientation class that is strongly advised before deciding to enroll in the Adult Family Home Administration Class. You will find information about the orientation class here.
Contact:
Continuing Education
email
(206) 934-3705

Workforce Instruction Division

Location:
2312B

Division Contacts:
email
(206) 934-3730

Dean:
Aaron Korngiebel