Resources
Welcome>>1: Getting Started>>2: Registration>>3: Programs>>4: Services>>5: Success>>6: Resources
Now we'd like to tell you about additional college services and resources. You will need to use some of them on a regular basis. Others may come in handy down the road. You can find more information about all of them on the Web site.
Bookstore
To purchase textbooks, you need to have a copy of your class schedule. You can purchase new or used textbooks or rent textbooks online or in person. The bookstore offers a year-round textbook buy-back service.
In addition to textbooks, the bookstore carries a wide variety of merchandise such as:
new, used, rental and digital textbooks.
school supplies.
general reading material.
greeting cards.
gifts.
Food Services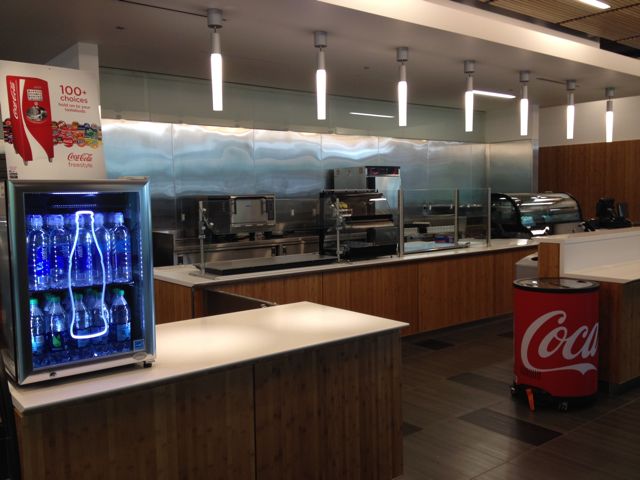 The Grove offers a wide variety of food options including hot meals and grab-n-go items plus coffee drinks, pastries and packaged snacks. Vending machines are located throughout campus.
Campus Tours
Campus tours are offered regularly. No reservation is necessary. Just meet in the Admissions/Registration area. The tour covers key campus buildings and facilities as well as general college information. We are happy to tailor the tour to fit the needs of the participants. Let your tour guide know your areas of interest.
Education Fund
North's Education Fund provides scholarships for tuition, books and educational expenses for students in need. Visit the Ed Fund's Web pages to learn about eligibility, how to apply and deadlines.
Emergency Assistance
One-time financial assistance can help students in need of tuition and the cost of books. Visit the Emergency Assistance link below for more information.
Finding Your Way Around Campus
https://northseattle.edu/map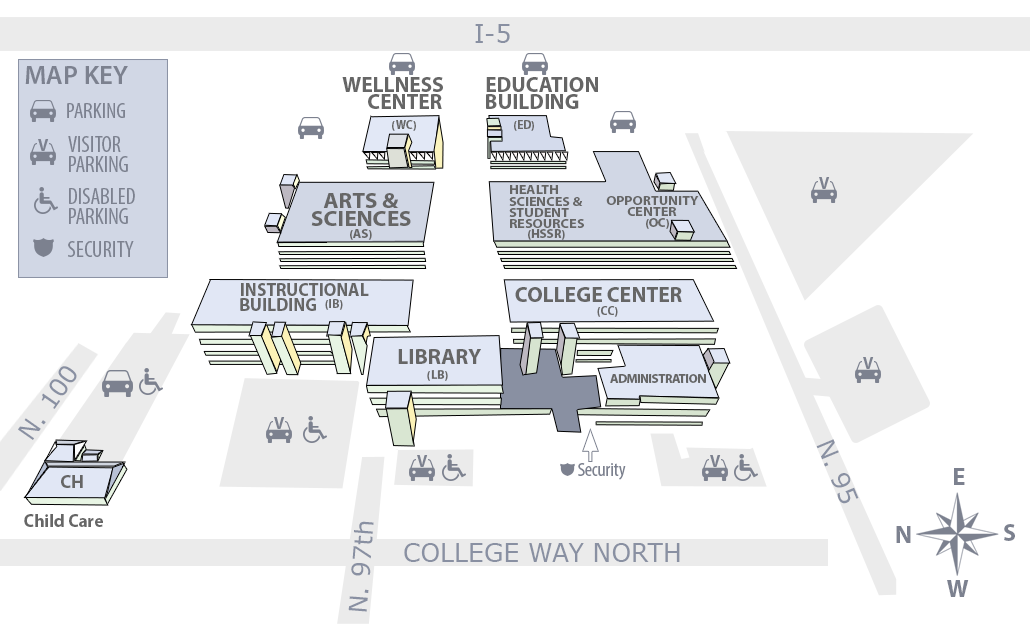 Parking

Parking permits are required for all North parking lots. Quarterly parking permits for students can be purchased online or through the Cashier's office. Purchase permits online beginning 30 days prior to the next quarter's start. Permits will be mailed directly to the address provided.
If purchasing at the Cashier's Office, please bring a copy of your paid enrollment receipt. Rates vary according to either the number of credits taken (if less than 5) or how many days per week parking is needed.
If you need a carpool permit, you must purchase that in person at the Cashier's office.
Short-term visitor permits can be purchased from the automated dispensers located in the visitor parking lots.
Safety and Security Services
Student safety is one of NSC's highest priorities. Contact the NSC Security Office with any questions or problems regarding security, first aid, lost and found items, thefts or other crimes.
Campus Alert System
You can sign up to receive text messages and e-mail alerts in case of a campus emergency or unplanned closure (from snow or other situations). Sign-up online through IT Services.
Evening Security Escort
NSC Security will provide escorts on request. You may request an escort by contacting the Security Office or by using any of the security call-boxes.
Lost and Found
Lost articles turned into the Security Office can be retrieved when properly identified with a photo ID.
United Way Benefits Hub
The Benefit Hub serves students who may struggle to continue and complete their educational path here at North Seattle College due to financial and other needs that include: Emergency/Crisis Financial Assistance, Food Insecurity, Homelessness Prevention, and Managing Financial Resources to pay for and stay in school.
Conclusion
We hope you now feel familiar with the great resources North has to offer students. Students really enjoy studying at The Grove with classmates and a good cup of coffee. You'll also find the campus alert system to be really helpful — you'll get a text message straight to your cell phone when there is campus news you need to know about. Really convenient! North has some great resources that all students should take advantage of!
Related Info