Program Overview
Degrees & Certificates
Certificate programs provide students with a set of skills to find a job or stay current in a profession. Many certificates are designed to build on top of each other and eventually lead to a longer-term certificate or degree. These are called "stackable" certificates.
Credits to complete: 56.0
Estimated program length in quarters: Full Time - 3 | Part Time - Part Time Option Not Available
In North's established 9-month Pharmacy Technician Certificate program, you'll get comprehensive career training that will prepare you well to pass the certification exam and get a job as a pharmacy tech.
The program has been in existence since the mid-1980s and has a strong reputation in the healthcare community. 99.6 percent of North graduates pass their exam, and, because of many hands-on hours and externships at 2 different sites, 100 percent of those flexible in choice of employers have been hired.
Program Pathway Map 
Program Pathways are a series of courses and experiences carefully selected to help you earn your credential and prepare for your career or university transfer.  Program Pathway Maps guide you through quarter-by-quarter coursework, indicate when you'll need to complete important steps, and describe popular careers in this pathway.  Some course sequences or recommended courses can be customized or adjusted by speaking with an advisor.  
The program is accredited by.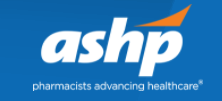 Thorough Training
Accredited by the Washington State Board of Pharmacy, the program provides in-depth, hands-on outpatient training, aseptic inpatient training (IV-making) and pharmacology study (the science of drugs). Yet the certificate program has minimal prerequisites and conveniently schedules on-campus classes only 2 days/week during the 2nd and 3rd quarters while students are doing their internships. [The class schedule is subject to change.]
Computerized prescription processing is taught with pharmacy software that is currently in use in Washington pharmacies. The lab has been recently renovated, with $50K invested, creating a new classroom with a model pharmacy. And pharmacy tech instructors are all concurrently employed by pharmacies, as well as being experienced teachers.
Valuable Clinical Experience
The Board of Pharmacy requires only 200 hours of supervised clinical experience, but in North's program, you take 432 hours of externships at leading community sites, including retail locations, hospital pharmacies, specialized pharmacies, long-term care facilities and home healthcare facilities. Many students are offered jobs where they extern.
Sites include:
Bartell's, Rite Aid, Walgreens, Safeway, Target, Fred Meyers, UW Medical Center, Harborview, Seattle Children's Hospital, VA, Valley Medical Center, Valley Plaza Pharmacy, Foss Home and Evergreen Pharmaceuticals.
New Washington Chapter of the AAPT
The American Association of Pharmacy Technicians (AAPT) recently approved the formation of a Washington state chapter, the Washington State Association of Pharmacy Technicians (WSAPT). Uyen Thorstensen, NSC faculty member and program chair, is its first president.
The first professional organization for pharmacy technicians, AAPT began in 1979 and is still a non-profit run by volunteers. AAPT serves the interests of pharmacy techs at all levels of the profession.
The organization*:
Provides leadership and represents the interests of its members to the public as well as health care organizations.
Promotes the safe, efficacious and cost effective dispensing, distribution and use of medications.
Provides continuing education programs and services to help technicians update their skills to keep pace with changes in pharmacy services.
Promotes pharmacy technicians as an integral part of the patient care team.
*Information derived from the AAPT Web site.
WA State Board of Pharmacy Technician Page
North Seattle College's Pharmacy Technician program meets the educational requirements for licensing/certification in the State of Washington only.
North Seattle College has not determined if the pharmacy technician curriculum meets the educational requirements for licensing/certification in any other state.

By partnering with PioneerRx Pharmacy Software, our program allows students to learn in a real-world environment using the most installed software for independent pharmacies. Students enhance their clinical and functional skills by training in a pharmacy system that is innovative, robust, and feature-rich. Read what current pharmacy leaders are saying about PioneerRx at Pharmacy Software Reviews.
---
Program lengths are estimates, not guarantees. For the most current program information, please check with the program contact.