College President
Dr. Rachel Solemsaas, Interim President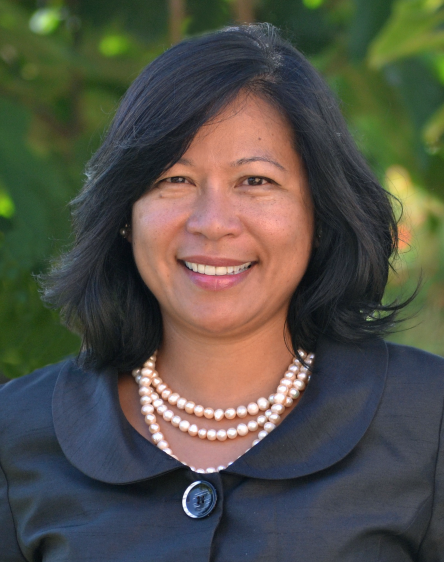 Dr. Rachel Solemsaas was named interim president at North Seattle College, effective Sept. 16, 2023. Dr. Solemsaas has three decades of progressive public service experience, including nineteen years in leadership and administrative capacity at community colleges.  She takes pride in serving institutions that align with her passion and purpose as an anti-poverty activist and social justice advocate.  
She served as chancellor of Hawai'i Community College for seven years. Hawai'i Community College is part of the University of Hawai'i, a ten-campus system, and the College serves the Hawai'i (Big) Island.  She also served as the Chief Finacial Officer or Chief Business Officer at Truckee Meadows Community College in Nevada, Bellevue College, and Edmonds College, both in Washington State.  Prior to joining the Community and Technical College System, Dr. Solemsaas served Snohomish County and King County in various capacities in finance related to public government, health, and human services.
Dr. Solemsaas educational background brings three distinct skill sets as a CEO, namely business acumen, administration, and community college leadership.  She earned a doctorate of education with an emphasis on community college leadership from Washington State University, a master's in public administration from the University of Washington, and a bachelor of science in accounting from De La Salle University in Manila, Philippines.
Dr. Solemsaas considers the Pacific Northwest her home.  Her humble beginnings as an immigrant started at Lake City Way in Seattle, Washington, in 1986, when her family moved from the Philippines due to opportunities with Boeing.  She met her husband, Ron, in Renton and raised their family, settling down in Lake Stevens, Washington. Today, they enjoy being grandparents.
Dr. Solemsaas is serving as Board Director for the American Association of Community College, which is the primary advocacy organization for the nation's community colleges. The association represents nearly 1,200 2-year associate degree-granting institutions and more than 12 million students.  
She has also served as a Commissioner for the Northwest Commission for College and Universities since 2020, as the Board of Director and past president of the National Asian Pacific Islander Council, and as a member of the Hawai'i Leadership Forum as an Omidyar Fellows.  
As a Collective Impact Movement practitioner, Dr. Solemsaas led the establishment of Vibrant Hawai'i and served as its board chair during its formation. Vibrant Hawai'i evolved beyond an anti-poverty movement. Today, it is a catalyst for creating opportunities to build abundance for the Hawai'i Island community.