Description
This certificate provides students with an overview of detection and prevention of financial fraud, financial abuse and economic crime. Topics include money laundering, bribery and kickback schemes, retail loss prevention, investment swindles, securities fraud and Ponzi schemes, health care and Medicare/Medicaid fraud, inventory fraud, insurance fraud, and other accounting fraud. Additionally, the curriculum includes case studies and discussions on preventative methods, effective internal control, and corporate culture and ethics. Instructional material includes videos of actual financial crimes, interviews with perpetrators, record reconstruction and presentations by experts.
​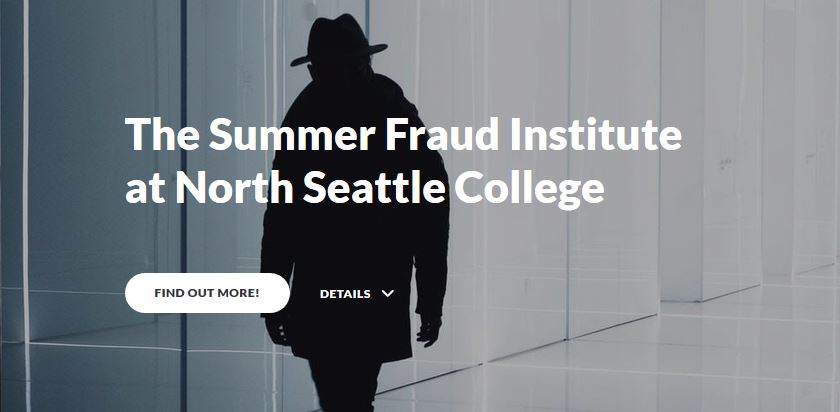 ​
Learning Outcomes
• Explain how and why occupational fraud is committed
• Identify categories of financial statement fraud
• Identify how fraudulent conduct may be deterred
• Explain methods used by fraudsters to conceal fraud
• Demonstrate how allegations of fraud should be investigated and resolved
Prerequisites
Many classes have prerequisites. Prerequisites are those classes that prove eligibility for entry-level classes by testing or by having satisfied prior coursework. Coursework earned at other institutions must be unofficially evaluated or approved by a program advisor before registering.
Accounting Fraud Certificate Prerequisites: ACCT 200, or any ACCT course, or instructor permission
Note:Advanced placement testing, work experience and transfer of credits may result in course waivers, credit transfer and advanced placement.
Curriculum
Program Requirements

Course Number

Certificate Requirements (15 credits)

Credit Hours

ACCT272

Fraud Examination

5

ACCT273

Introduction to Financial Criminology

5

ACCT274

Forensic Accounting

5
Total Credits -- Minimum
15.00
Sequence
This program of study is outlined by quarter, and courses should be taken in the indicated sequence. However, it should not be concluded that students will always proceed through their program of study exactly as prescribed here. The number of quarters listed here is minimal. Not all courses are offered every quarter. Individual student experiences, educational and training background, and personal schedules and demands all may affect the time it takes to finish this program. Also, in general, Summer Quarter is not considered one of the full-time quarters in the program.
1st quarter: ACCT 272
2nd quarter: ACCT 273
3rd quarter: ACCT 274