Advisory Board
The Residential and Property Management B.A.S. degree incorporates industry partners into many aspects of the program. Our Program Advisory Board includes members from both residential and commercial property management industry who assist by providing guidance on curriculum, technologies, hiring practices, and by participating in classroom activities, outside projects and events, both on and off campus. 

The RCPM B.A.S. Program Advisory Board changes over time to reflect the needs of the program and the changing industry. Here are our current board members: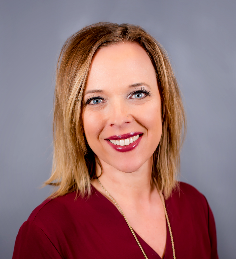 Sloane Cerbana
  Director of Career Development
  Washington Multi-Family Housing Association
 
Sloane oversees the educational programs and career development opportunities that WMFHA offers, as well as partners with the rest of the WMFHA team in all aspects of association operations. With a background in corporate training and development, prior to joining the WMFHA team, Sloane spent many years leading the Training and Development efforts at Capital One Financial and The Loxottica Group. Sloane has a real passion and commitment to the importance of education and enjoys partnering with the Career Development Committee to improve WMFHA's programming year over year.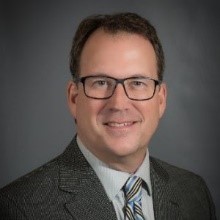 Jim Wiard
  Executive Director
  Washington Multi-Family Housing Association
Jim is an experienced residential real estate property management professional with proven results building outstanding teams, developing creative operating strategies, improving financial results and creating value. Jim oversaw the property management division of a regional property management company: totaling 120 properties, 12,000 rental units, increasing revenue to record levels and supervising up to 10 regional portfolio managers, compliance department and maintenance division. He was the past President of regional apartment association and is a Certified Property Manager CPM.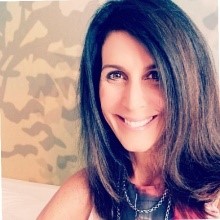 Sarah Levine
  Director, Workforce Development
  National Apartment Association
Sarah is an experienced senior executive skilled at leading and directing business and workforce development initiatives within the public and private sectors, designing and delivering multi-faceted learning and career development and certification programs, creating and launching robust marketing and outreach campaigns, establishing and executing partnerships with particular emphasis on aligning resources, programs and systems with targeted objectives and outcomes.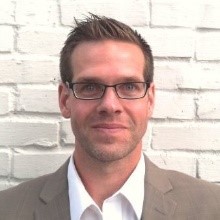 Phillip Combs
  COO
  Stephen C. Grey & Associates, LLC
Phil has over 20 years of experience in business and real estate; most of which has been spent managing private investment portfolios. The spectrum of property types he's worked on ranges from urban to suburban and new construction to historic buildings. These projects include: office, retail, shopping centers, parking, medical and a wide variety of multifamily residential projects. He advocates for industry education that teaches responsible and professional property development and management practices.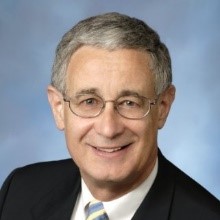 Richard Muhebach CPM, CSM, RPA
  Vice President
  Bond Retail
Richard has served as an executive of commercial real estate firms for over 40 years. He has written over 130 articles and co-authored 24 books on commercial real estate for national publishers. He is a national and international instructor and taught seminars and lectured in several countries in Asia and throughout Europe.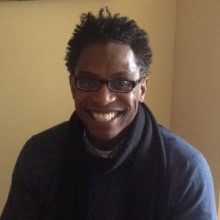 Von Perkins
  Principal
  PCMC LLC
Von is a Principal at Pacific Construction Management & Consulting. PCMC is committed to providing clients with best in class construction management and consulting services. With 30+ years of construction experience, the PCMC team is uniquely positioned to provide top quality services. As Design/Build Construction Managers, PCMC is accustomed to being involved in projects from the conceptual stage. Working closely with the Design Team in regularly scheduled meetings, we discuss the project schedule, value engineering options, budgets and design ideas, as well as developing a project specific management reporting system.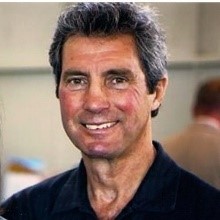 Paul Roggenkamp
  Founder/Principal
  LEAD with COURAGE
Paul is a West Point graduate who served 22 years in the US ARMY, followed by a second career of 22 years managing major commercial properties such as Tacoma Mall to portfolios of up to 18 shopping centers in multiple states. Since 2013, he has been teaching Commercial Property Management and Leasing at NSC and is currently creating three courses for the RCPM BAS program. His passion is teaching leadership, coupled with individual coaching, to empower career professionals to lead people positively, thus influencing their organizations to enhance performance and achievement of the highest possible goals.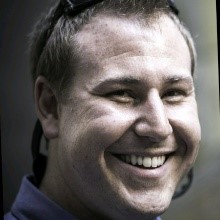 Benjamin Rearick, CPM, ARM
  Area Manager
  Weidner Apartment Homes
Ben graduated from the University of Wisconsin- Stout in 2012, with a B.S. in Property Management, Minor in Business Administration, and Concentration in Construction. Ben moved to Seattle, WA in 2012 and began working for Weidner Apartments as a Manager- in-Training, working with 211, 151, 336, and 90 unit communities. In July of 2013 he was promoted to the position of Community Director, where he worked at properties across Seattle through 2017, spending the majority of his time working at a 359 garden style community for 2.5 years. Ben is now working with teams in Eastern Washington, and he enjoys the daily opportunities and successes that come with every day in the Real Estate industry.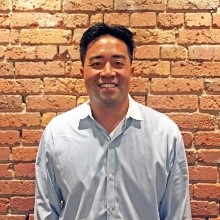 Elliot Sun, CPM
  Project Director | Utility Player
  Blanton Turner
Elliot has spent over 14 years in Real Estate and is a CPM. Starting in Seattle, WA as an Associate for Chiles and Company in SLU, then on to San Francisco as GM and in a Senior Management role for dynamic mixed use properties throughout the Bay Area. Elliot is currently Project Director for Blanton Turner, covering assets in excess of 1.5 million RSF in the greater Seattle region.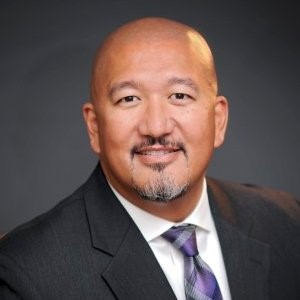 Greg Cerbana
  Vice President - Public Relations and Government Affairs
  Weidner Property Management
Greg is a 25-year veteran of the Residential Property Management industry. Vice President of Public Relations for Kirkland WA based Weidner Apartment Homes, the 17th largest multi-family owner in the USA. Member of the Board of Directors of the National Apartment Association and both Founding Board member, as well as, Past President of the Washington Multi-Family Housing Association.  Greg loves the Seahawks, the Sounders, medium rare steak, and everything Harley Davidson.