Program Overview
Degrees & Certificates
Credits to complete: 180.0
The Seattle Colleges is now accepting applications for Bachelors of Science in Computer Science at North Seattle College
Information Session -  Bachelors of Science in Computer Science:
Topic: CS BS Information Session
Time: July 6th, 2022 12:00 PM Pacific Time (US and Canada)
Why the Bachelors of Science in Computer Science at North?
This degree will cover a wide range of critical knowledge and skill-building areas including the design and usability for software and computing systems, effective team collaboration, information technology leadership and preparation for advanced learning in computing, science, engineering and other professional fields.
Program Highlights:  
Evening/Hybrid program meeting in person once a week per class with some classes potentially being offered online/virtual 
Cohort Program starting every fall quarter 
Small Class sizes 
Employment and internship support 
Two track options: Information Science and Computer Science 
Dedicated faculty and program support staff 
Program specific tutor 
Program computers available for check out and other additional resources  
Unique aspects include:
Gaining real experience through hands-on learning during course practicum(s) and internships
Addressing critical need in the industry by training and educating students on desired skill sets that match industry demand
 Affordability: The average cost of this degree over two years will be much less than comparable degrees offered at four-year institutions.
Target Occupations:
Computer Science degree graduates will be able to obtain positions related, but not limited to:
Software Developer
Software Quality Assurance Analysts and Testers
Web Developers and Digital interface Designers
Computer Systems Analyst
Network and Computer Systems Administrators
The demand for these positions well exceed the amount of graduates filling open roles. There will be an estimated 9,918 job openings for the above listed occupations each year for the next ten years in King County, and approximately 95% of these job openings will require a bachelor's degree or higher. The median annual earnings for each of the occupations listed is over $100,000.

*All data from EMSI, Inc. Analyst labor market data system.
Program Pathway:
The following diagram shows the two pathway options that will be accepted into the Bachelors of Science in Computer Science (CS) degree

Testimonials: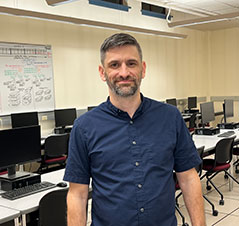 Eric (CS BS Faculty)
"The weight that comes with having a Bachelor of Science in Computer Science cannot be overlooked. North Seattle College's new Bachelor of Science degree in Computer Science offers students of all backgrounds and circumstances the ability to pursue this much-sought after degree and quickly get pipelined into the tech industry here in Seattle. Our program works diligently to ensure equitable teaching is offered as well as quality education is delivered."
---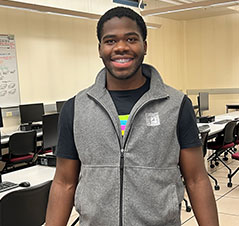 Riko (CS BS Student)
"I decided to go for my degree in computer science because of my love for creating. I chose the bachelor's at North Seattle College because it's exciting to be in the first cohort and I already love the staff at North and the support they provide." 
---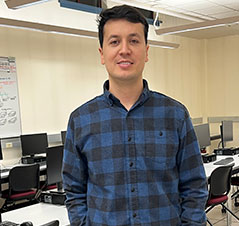 David (CS BS Student)
"When I found out that North Seattle College was launching a new Computer Science program, this was a perfect opportunity for me since I was already a student at North. I also feel that because of COVID, I missed a lot of what North has to offer. Now that we are back in school for in-person classes, I am surrounded by intelligent, friendly classmates always willing to help each other out. Eric Lloyd is a great teacher, who is very eager to teach, share his knowledge and is always willing to help. I am very glad I joined this program and feel grateful about it." 
Program Contact:
Michelle Melero
Director, Computer Science and Technology Bachelor Degree Programs
Workforce Instruction Division
206.934.7025
Michelle.Melero@seattlecolleges.edu
---
Program lengths are estimates, not guarantees. For the most current program information, please check with the program contact.