Warren Brown, Ed.D., began his tenure as the 16th president of North Seattle College on July 1, 2014.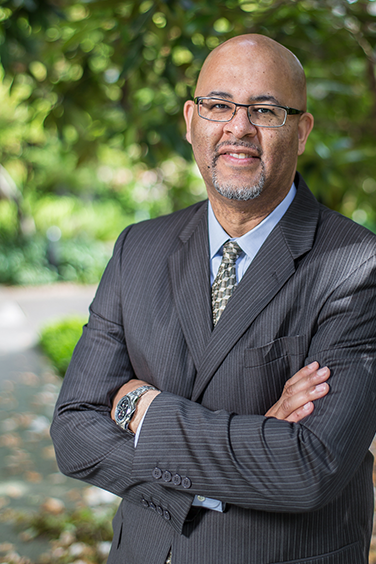 President Brown has more than 20 years of experience in the community college system throughout Western Washington.
He previously served as Executive Vice President for Instruction and Student Services at Seattle Central College. Additionally, he served as an adjunct faculty member for Seattle University's doctoral program in educational leadership.
Previous responsibilities include serving as Dean for Student Learning at Cascadia Community College, Associate Dean for Academic Support at Whatcom Community College, tenured instructor in communication studies at Pierce College and an instructor at Portland State University.
At Central, President Brown facilitated instructional planning that led to the development of new applied baccalaureate degrees in allied health and nursing and a new associate degree in allied health.
Education
President Brown holds a Doctor of Education degree in higher education, curriculum and instruction from the University of Washington. His research on multicultural curriculum development in online courses has been published in journals including the Community College "Journal of Research and Practice" and the "Multicultural Education and Technology Journal."
He earned his master's degree in speech communication at Portland State University and his bachelor's degree at the University of Washington.
The President's Cabinet is composed of the president and the college's three vice presidents: Andréa Johnson, vice president for Administrative Services; Dr. Kristen Jones, vice president for Instruction; and Joseph Barrientos, vice president for Student Development Services/Dean of Students.
Dr. Kristen Jones, Vice President for Instruction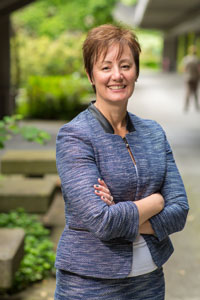 Dr. Kristen Jones began her position at North Seattle College as vice president for instruction on April 1, 2015. Dr. Jones has worked in community colleges for over 20 years. She started her career at Linn-Benton Community College (LBCC) in Albany, Oregon, as coordinator of the Student Assessment Center. She went on to hold several positions at LBCC including counselor, cooperative work experience/service learning coordinator and associate dean. When she left the institution, she held the position of dean of Academic Development, Communication Arts, and Math.

After completing her doctorate, Dr. Jones took a position as vice president of instruction and student services at Flathead Valley Community College in Kalispell, Montana, where she served for four years.

Dr. Jones has a doctorate in education in Community College Leadership and a master's in counseling from Oregon State University. She earned her bachelor's degree in psychology from the University of Oregon.

Born in Seattle and raised in Southeast Alaska as the oldest of seven, Dr. Jones feels most at-home in the Pacific Northwest and is thrilled to be a member of the NSC community.
Andréa Johnson, Vice President for Administrative Services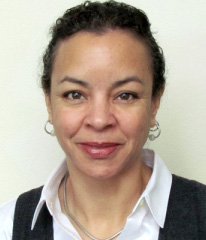 Andréa Johnson began her position at North Seattle College as Vice President of Administrative Services and Capital Construction on December 7, 2015

Johnson has more than 30 years' experience working in all aspects of planning, design, construction, general contracting and construction management. She has experience in real estate transactions, lease negotiations, contract negotiations, school bond processes and public works projects. Most recently Johnson worked as co-owner of Johnson Construction and Consulting, a firm providing consulting services and construction management support to women and minority-owned business enterprises. Johnson also worked for the Highline School District for nine years, serving in a variety of roles including the executive director of Capital Construction and executive director of Facilities. She has also worked for King County as a capital project manager and for Evergreen Healthcare as the director of construction management.

Johnson has an M.S. in construction management from the University of Washington and a B.S. in housing and interior design from the University of Missouri Columbia. She enjoys outdoor activities, live entertainment, sports, music and the arts.  Johnson would like to thank the North Seattle College community for welcoming her to the campus and looks forward to working with all students, staff and faculty
Joseph Barrientos, Vice President for Student Development Services/Dean of Students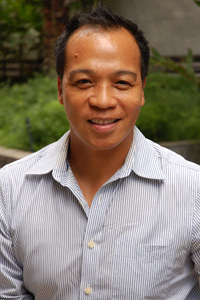 Joseph (Joe) Barrientos is a native of Maui, Hawaii, and like many of our students, is a product of the community college system.

Having worked in both private and public setting, Joe comes with over 16 years of leadership and administrative experience within higher education. His tenure in higher education administration started as an advisor/transfer center coordinator at South Seattle College. In his role, Joe assisted transfer students from South successfully transition into four-year colleges and institutions within the region, while completing his Master of Arts degree in education from Seattle University.
Joe left South Seattle when offered a position as the associate director of Seattle University's Career Services Center. Several years later, given the opportunity to move back to Hawaii, Joe left SU to become the director of the Career Services Center at Hawaii Pacific University. Within two years he was selected to head the student success efforts at HPU as the dean of academic advising and student achievement.

The opportunity to be back in Seattle and with the Seattle College District presented itself when Joe was hired as the dean of student life at South Seattle College. Joe is excited to be back in Seattle and to be a part of the Seattle College District because of the opportunity to be part of North Seattle College's work in engaging student success. Additionally, it affords him the opportunity to complete his doctoral work in educational leadership.

The common thread woven through Joe's professional experiences in higher education is the sincere desire to be collaborative, innovative in thought and practice, and intentional in removing barriers to success for all our students.