Meet Our Team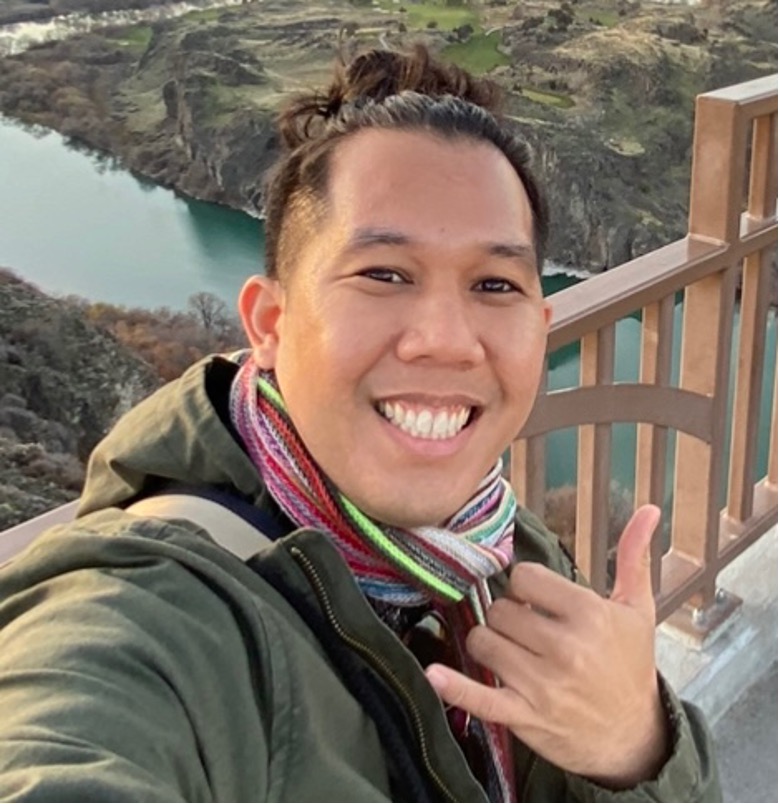 Jordan Veniegas, MSW
AANAPISI Navigator
Pronouns: He, Him, His (What's this?)
Email: jordan.veniegas@seattlecolleges.edu
Phone: (206)-936-3914
Jordan Veniegas is a Native Hawaiian, Filipino, Japanese, and Portuguese cisgender male who was born and raised on the island of O'ahu. He holds a master's degree in Social Work (MSW) with a specialization in Child and Family from the University of Hawaiʻi at Mānoa Thompson School of Social Work & Public Health, a bachelor's degree in Social Sciences with a specialization in Psychology from the University of Hawaiʻi at West O'ahu, and an associate degree in Liberal Arts from Leeward Community College.
While residing in Hawai'i, Jordan interned at local nonprofit organizations, such as Family Promise of Hawai'i (FPH) and Child and Family Services (CFS). As a graduate intern, he supported Hawai'i's families who were furthest from economic justice and co-facilitated interpersonal violence (IPV) groups for mandated male identified individuals. After obtaining his MSW, Jordan humbly stepped into his role as an Independent Living and Imua kākou Case Manager (IK CM). As an IK CM, Jordan had the privilege to work alongside and support Hawai'i's foster youth and former foster youth as they navigated through young adulthood and challenges relating to houselessness, behavioral mental health, financial instability, interpersonal violence, substance use, trauma, and relational strain. While also recognizing their innate strengths, resilience, and hopes/dreams.   
Jordan is a proud indigenous social worker who is passionate about decolonizing systems of oppression and advocating for LGBTQ2IA+ rights and visibility. As an A&PI community member, he recognizes the liberating force of higher education while also acknowledging the numerous and unique challenges that too many Asian, Asian American, and Pacific Islander students continue to experience throughout their academic voyage. With intention, he hopes to continue his efforts to uplift, empower, mitigate, and celebrate A&PI students at North Seattle College as they continue to strive towards (and achieve) their educational, career, and life aspirations. Jordan looks forward to listening, learning, discovering, honoring, creating, reclaiming, and building community with you all!
---
Alex Matlock
AANAPISI Graduate Intern
Pronouns: He, Him, His (What's this?)
Alex has lived in Washington state since 2004 and has called Seattle my home since 2018. Currently, Alex is a first-year fulltime Master of Social Work (MSW) candidate at the University of Washington. His program focus is Community Integrative Practice and he loves working with diverse groups of peoples and communities. He says he's super stoked to be part of AANAPISI's amazing team and uplift  AANAPI students' voices and bring a sense of wonderful community to NSC. You'll see Alex around the office, at campus events, and during our awesome focus groups. In his free time not working or studying, he loves to go to the movies, watch Anime, play boardgames/video games, and hike around the PNW. He can't wait to get to know you all when you come by the office!
---
Gia Tran
AANAPISI Peer Mentor
Pronouns: She, Her, Hers (What's this?)
Major: Environmental Sustainability
What is your favorite thing about North Seattle College?
North's community is exceptionally supportive with many resources available. The conscious efforts to aid students show up into the college itself in various ways, and that is my favorite part. 
---

Munkhtuya Vandan
AANAPISI Peer Mentor
Pronouns: She, Her, Hers (What's this?)
Major: Computer Science
Why are you a peer mentor?
I like being a peer mentor with AANAPISI because working with AANAPISI I have learned to do multiple tasks step by step under the supervisor's guidance. Also, I gained a lot of experience working with the school's employees and students. Working with AANAPISI, I felt that many unknown things become known, such helps AANAPISI support student to succeed. I am proud of myself for being part of AANAPISI.