Shiao-Yen Wu
CEO, WPI Real Estate Services Inc.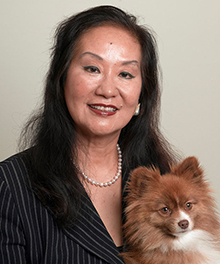 Ms. Shiao-Yen Wu was born in Chongqing, China, and migrated to the States in the early 1960s. She is the CEO and founder of her own business – WPI Real Estate Services Inc., which is a Seattle-based, full-service property management and real estate brokerage company.
Shiao-Yen is a strong advocate and generous donor for education causes for youth. She is currently fully devoting to International Leadership Foundation (ILF), and she is the President of the Seattle Branch. She served as a Board Member of North Seattle Community College Education Fund.
Shiao-Yen's vast knowledge in real estate and property management has also enabled her to serve on the Technical Advisory Committee for the Real Estate program at North Seattle College.
In addition to her professional experiences, she is also the Senior Advisor of the Overseas Community Affairs Council, R.O.C. Taiwan, the Advisor of World Taiwanese Chamber of Commerce, and the Senior Commissioner of the Taiwanese Chamber of Commerce of North America.
Shiao-Yen is also well-known for her compassion, passion and love for animals. She is a strong advocate for animals, who donates to several animal organizations, and helps rescue and transport animals from overseas for local adoptions.  Over and above, she wholeheartedly gives back to the community and society.