Serae Kim
VP of People and Culture, Woodland Park Zoo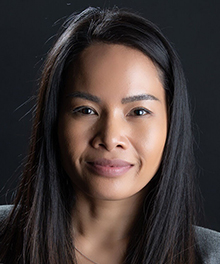 Serae Kim is the Vice President of People and Culture at Woodland Park Zoo.  Serae has 20-plus years of experience in Human Resources, including more than a decade as a senior Human Resources leader, as well as experience in strategic planning, change management, operational excellence, culture development, and leadership coaching. 
Serae earned her Bachelor's in Psychology and Master's in Human Resources Organizational Management from Ashford University. Serae is passionate about developing people and organization, especially fostering creativity and growth through building a diverse, inclusive, and accepting workplace. Serae is one of the key leaders in leading the Diversity & Inclusion program for the zoo, including partnering with veteran, minority, varying-abilities, and other organizations to increase/expand diversity. 
Serae is involved with local communities and other non-profit agencies to support environmental and health causes around Washington State. Her work includes supporting environmental clean-up, fundraising events to support homelessness, foster children, Alzheimer's and cancer prevention/treatment.