Paul Kostek
Chair, Green Lake Community Council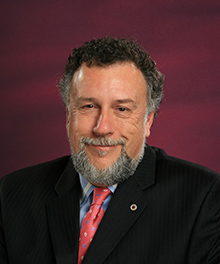 Paul Kostek is the current Chair of the Green Lake Community Council, beginning his term in 2018. He previously served on the Council from 2010 to 2015, including three years as Chair.
He is an Advisory Systems Engineer with Base 2 Solutions a consulting firm in Bellevue, Washington. He works with companies in defining system architecture, system requirements, and risk assessment.  Paul's interests include: aerospace, medical devices, commercial space, driverless vehicles and UAVs.
Paul was the President of IEEE-USA, and a member of the IEEE Board of Directors in 1999. He served as President of the IEEE Aerospace & Electronics Systems Society in 2000-2001 and was a candidate for IEEE President-Elect in 2001. He Chaired the American Association of Engineering Societies in 2003. Paul was General Chair of the 2004 IEEE Intelligent Transportation Systems Conference, Chaired the 2006 IEEE/AIAA Digital Avionics Systems Conference and was the Chair of the 2011 and 2012 IEEE Global Humanitarian Technology Conference. 
He is a past Board member of Municipal League of King County and ran the Candidate Evaluation program. He is an adjunct faculty member in the Electrical and Computer Engineering Department at Seattle University.
Paul received his BSEET from the University of Massachusetts, Dartmouth.