Marilyn Smith Layton
Faculty Emeritus, North Seattle College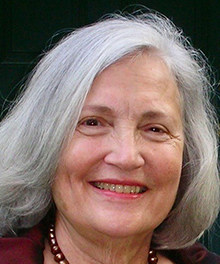 For 40 years, from 1969-2008, Marilyn Smith Layton taught in the Humanities Division of then North Seattle Community College, focusing on writing and literature classes.  She created courses still being taught today:  Reading and Writing Autobiography, Autobiography for Senior Adults, Intercultural Communication, and Service Learning and Leadership. Beginning in 1987, she also taught in unique Integrated Studies programs once or twice yearly, eventually concentrating on teaching in programs that featured science and writing. 
Ms. Smith was the advisor for nine years before she retired of Phi Theta Kappa International Honor Society, Alpha Epsilon Omega Chapter—a chapter regionally and internationally recognized. 
In 2007 she became a member of the Board of Trustees of the Education Fund at North Seattle College, becoming Vice Chair in 2011 and Chair from 2013-2015.  She also currently serves her community on the board of Northeast Seattle Together (NEST).
Ms. Smith has authored three books and several articles.  One of her special interests is the creative process and its relationship to fear and healing; in retirement, she has continued to participate in the creative process as a writer and a painter, encouraging creativity in senior adults.
Having joined the faculty of North Seattle Community College in 1969, teaching that year for the college at Nathan Hale, Ms. Smith, now Faculty Emeritus, has been connected and devoted to the student body and administration here for five decades.  Serving on the President's Advisory Board offers her a venue for continued commitment to this remarkable institution that indeed changes lives, including her own, through education.