Janice Lichtenwaldt
President, Licton Springs Community Council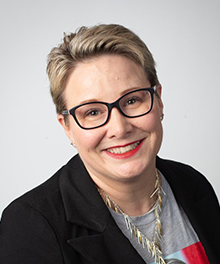 Janice Lichtenwaldt is a Certified Professional Co-Active Leadership Coach who champions  individuals and organizations to explore emotional intelligence, deepened self-awareness, collaborative leadership, and authentic confidence in pursuit of taking action.
Prior to launching her coaching practice, Janice enjoyed a 25-year career in the radio broadcast, telecommunications, e-commerce, and online lifestyle guide sectors. Her work centered on marketing communications, promotions, product development, business development, and developing strong teams.
She proudly co-founded women's leadership programs at both Expedia and T-Mobile and is especially motivated to support women in leadership roles. Janice holds a B.A. in Communications from the University of Washington and an MBA in Sustainable Business from the Pinchot Programs at Presidio Graduate School. Janice graduated from the Co-Active Training Institute's ten-month Co-Active Leadership Program in 2018. 
Her next adventure is to build the Virago Retreat Center, a haven for community-based learning, exploration, and creativity surrounded by the natural beauty of the Olympic Peninsula.
Janice lives in Seattle with her husband, Kelly, and their fur baby, Tiberius. In her free time Janice hosts the "I Am Virago" podcast featuring amazing women making their way through the world, imperfectly.
Please visit www.iamvirago.com.
Podcast available on Apple Podcasts, Spotify, Google Play Music, and Stitcher
Instagram: iamvirago
Twitter: iamvirago
Email: janice@iamvirago.com