Heidi Wachter
Member, Ballard District Council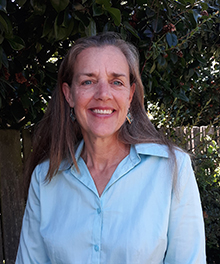 Heidi Wachter has over 25 years of experience working in the environmental field and a long history of community engagement through volunteer work and public education.
Heidi began her environmental career in 1991, volunteering with People for Puget Sound and Washington Toxics Coalition, followed by a job as the Volunteer and Education Programs Manager for the non-profit Washington Citizens for Recycling. From 1995 through 2019, Heidi worked as a Water Resources Scientist for King County Water and Land Resources Division, and an environmental project manager for Taylor Associates, Cardno, and Aspect Consulting. She managed a variety projects including stormwater studies for the cities of Tacoma and Seattle, Clean Water Act compliance projects for WSDOT and Snohomish and King counties, and volunteer data collection programs for King County.
Heidi has B.S. and M.S. degrees in civil engineering from the University of Washington where her masters research focused on the interface between biology and water resources engineering. Her fundamental passion to connect with people and help solve problems fuels her current work in two STEM fields: (1) environmental compliance and (2) math education/intervention for Seattle Public Schools (grades 5 through 12).
Heidi has been an active volunteer within the Ballard community, where she lives with her husband and son. Her volunteer work has included math support at Seattle Public Schools, leading and providing support to Whittier Heights community and school events, middle school STEM project judge at Hamlin Robinson, and supporting Seattle Council District 6 (specifically, the Ballard and Whittier Heights neighborhoods).