David Keenan
Judge, North Seattle College alumnus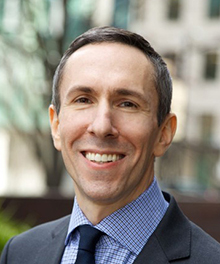 Judge David S. Keenan presides over both civil and criminal jury trials, and was elected to the Washington State Superior Court for King County in 2016, after working in the White Collar, Investigations, Securities Litigation & Compliance practice group at Orrick, Herrington & Sutcliffe. 
Judge Keenan currently serves on the Washington Supreme Court's Access to Justice Board, and previously served as Board President at Northwest Justice Project, President of the Federal Bar Association for the Western District of Washington, and as a member of the Seattle Community Police Commission. Judge Keenan also spent nearly 15 years in law enforcement, working full-time as a federal agent while attending law school at night. 
Judge Keenan was raised by his mother on public assistance, was arrested and charged as a youth, and dropped out of school after repeated suspensions, later earning his GED, diploma, and associate of arts degree at North Seattle College.