Colleen Mc Clure
Senior Engineering Manager, The Boeing Company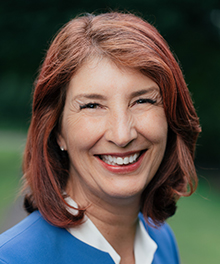 Colleen O'Shea McClure is proud to be leading Boeing Environment, Health and Safety design.  Implementation of designing for EHS was recognized by the National Safety Council with the 2018 Campbell Award. She also is inventing for EHS; she is leading new technologies nationally and internationally.
Colleen has 20 years of leadership experience, and >30 years at Boeing.  She has extensive knowledge of airplane development, design, certification, production, delivery, modification and support in a Lean environment. Focus areas include manufacturing, structures design, and materials science. She is a motivational leader, a team builder and a change initiator. Colleen built and improved teams to dramatically improve performance. Her contributions to the structures design of the KC-46 Pegasus Tanker and its overall success brought her internal awards and a standing ovation from her peers.  
Colleen enjoys mentoring and coaching. She supports the National Society of Black Engineers and the Society of Women Engineers (SWE).  In November 2019 Colleen will receive a SWE Prism Award for her outstanding contributions to Boeing tanker aircraft design and safety; for steady and transparent leadership that produces stellar results; and for inspiring mentees to become mentors themselves.
Community Outreach: North Seattle College President's Advisory Board, UW Mechanical Engineering External Advisory Board, Girl Scouts STEM badges, NSBE Mentoring, SWE Mentoring.
And previously, North Seattle College Education Fund Board 2013-2018
Personal Interests: Reading, hiking, travel. Mother of adult children, one grandchild.