M. J. McDermott
Meteorologist, North Seattle College alumna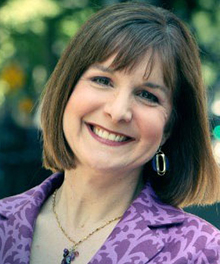 M.J. McDermott is a meteorologist at Q13 News, the FOX affiliate in Seattle, Washington, for which she has earned several Emmy nominations.  She has a degree in Atmospheric Sciences from the University of Washington, and is the first woman and broadcast meteorologist to win the U.W. annual forecasting competition. Before attending the U.W., M.J. spent two years at North Seattle College earning her prerequisites.  Prior to becoming a meteorologist, she won an Emmy for a children's television show she co-hosted with "Rosco T. Raccoon" on KSTW.
M.J. served on the board of the Seattle Children's Theatre, has been a PTA President, and was involved in a group called Where's the Math?, advocating for excellent math education in Washington State's public schools.  She volunteers at Ingraham High School, tutoring Algebra 1.
She has written and published two novels and is putting the final touches on a third.
M.J. and her husband John live in North Seattle and are the proud parents of twin sons who graduated from the U.W. and currently live in New York City.