NSC Study Abroad offers students a range of opportunities to study, intern and volunteer abroad. The study abroad coordinator at NSC is housed in the International Programs Office and is available to provide administrative oversight and advising for NSC-sponsored programs, non-North affiliated programs, as well as advising for funding and scholarship opportunities.
Information Sessions
Study abroad information sessions are held each quarter throughout the district. Find out more about current session dates and times here.
Why Study Abroad?
There are many reasons to study abroad:
See the world
Experience new perspectives and cultures
Increase cross-cultural understanding
Learn to adapt in unfamiliar situations
Learn/improve a foreign language
Increase your confidence and independence
Create friendships and network
Further your career opportunities
Earn credits towards NSC
You Can Study Abroad!
• You can make it affordable. Studying abroad doesn't have to be break the bank. Students are responsible for researching all the details of programs under consideration and finding one that fits their budget and their needs. State and federal financial aid can be applied to your study abroad expenses if you are eligible, and some scholarship opportunities are available. If you already have a scholarship, it's possible that it can be applied toward the cost of studying abroad!
• You can study abroad and graduate on time. With careful planning, you should be able to study abroad and finish on time.
• You can reap the benefits of study abroad regardless of your major or long-term goals. Students who have studied abroad gain qualities valued by employers and admissions counselors. They are more mature, independent and culturally aware and have excellent interpersonal skills.
What Our Students Have Said

"The most noticeable element of Costa Rica that I was struck by was how everyday living was so enveloped by the surrounding natural environment. There were bugs, but they were not invasive, they were just there. And they were fascinatingly colored and designed. There was brush and mud, which became the last thing on my mind when scooting into a Soda or diner, with fellow classmates to get out of the rain and something warm to eat.
"The ICLC campus is one of the most beautiful places I've ever seen, let alone have the opportunity to study at. It's an ecological campus, so every class or group is required to plant a tree. There are many critters and animals roaming the campus, from rescued stray dogs to extraordinary wood-cutter ants, and all of them I found dear to me. Not only did I become close to my host family, but also to the school staff, many of my classmates, and their host families too. I still regularly talk to them and share my day. Regardless of if I go back again or not, the people and experiences I have encountered there have imprinted on my mind and have influenced my education and personal values."
—Georgia, study abroad participant in Costa Rica
---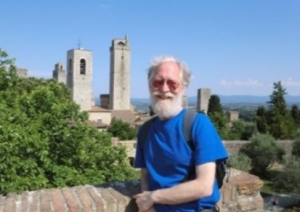 "For many years, I have been fascinated with Italy in general and Florence in particular as the place where the Renaissance started and our modern world began. Through the WCCCSA/AIFS program I finally had the opportunity to live in the city of the Medicis, Brunelleschi, Botticelli and Machiavelli. I found it wasn't merely an open-air museum. Instead, I found Florence to be a vibrant, modern city that preserves and cherishes its past while living fully in the present. The academic quarter was (just) enough time to get a sense of the place as it was and as it is now.
"I appreciate that, as an intermittent, older student and as a life-long learner, I was welcomed and encouraged by all of those I encountered through this program. And I appreciated my younger colleagues, who treated me as a peer and a friend. Their enthusiasm, passion, intelligence and thoughtfulness, empathy and care, diligence and persistence inspired me, restoring my hope that the future will be in good hands."
—George, study abroad participant in Italy