Northgate Pedestrian Bridge
Project Overview
The Northgate neighborhood is a major residential and employment destination that continues to grow. With the completion of Sound Transit's Link light rail station in 2021, the neighborhood is poised to become one of the region's most active transit hubs. Today, a 10-lane interstate divides the neighborhood, and to walk between North Seattle College and the existing transit center is 25 minutes or more.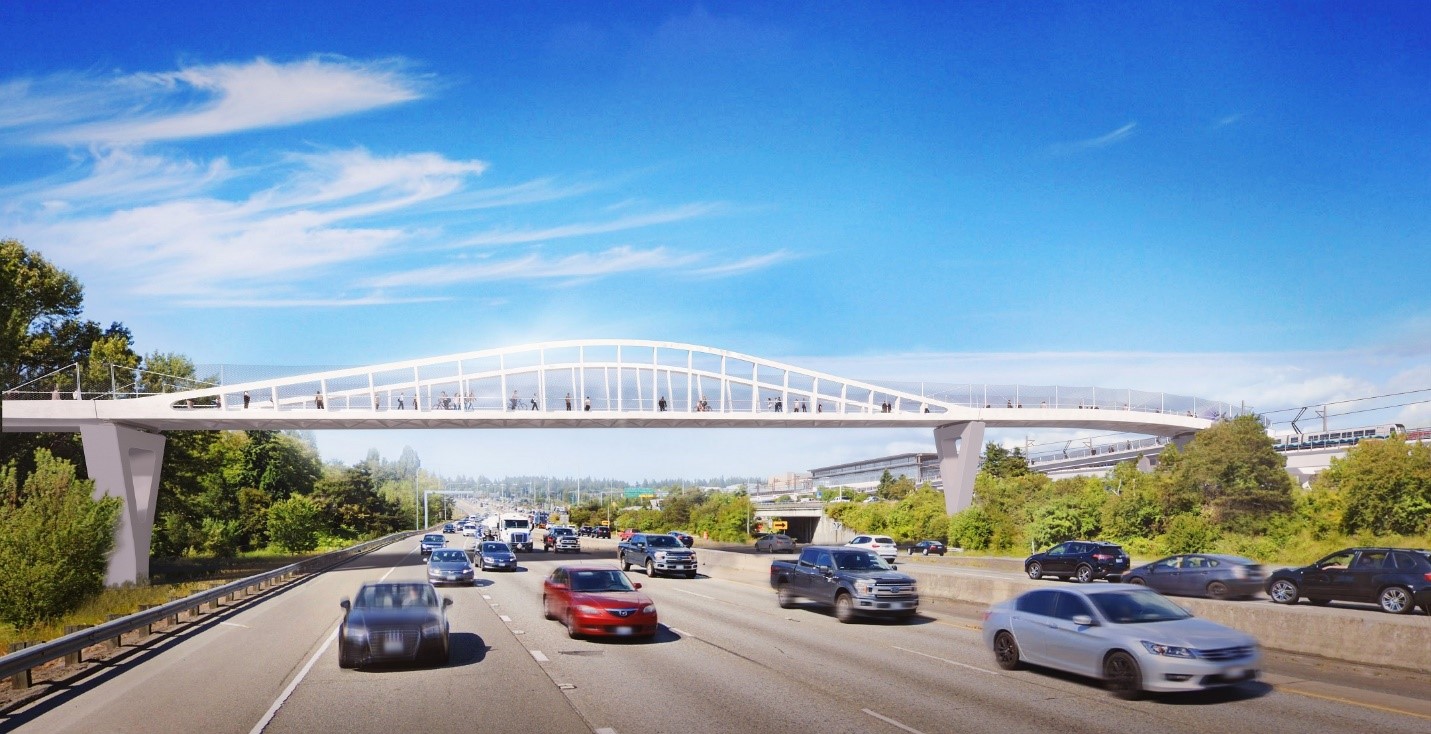 The pedestrian and bike bridge over Interstate 5 (I-5) in Northgate is new, accessible, all ages and abilities. The Northgate Ped/Bike Bridge will improve access to communities, services, and opportunities on the east and west sides of I-5 in Northgate and Licton Springs, helping knit together a historically divided area. It'll also reduce travel time for people walking and biking between the east and west sides of I-5. When complete, the bridge will help connect the neighborhood's thriving job and retail centers with the rest of the city and region.
The new bridge will span roughly 1,900 feet over I-5, landing at North Seattle College on the west side and at 1st Ave NE and NE 100th St, near the future light rail station, on the east side.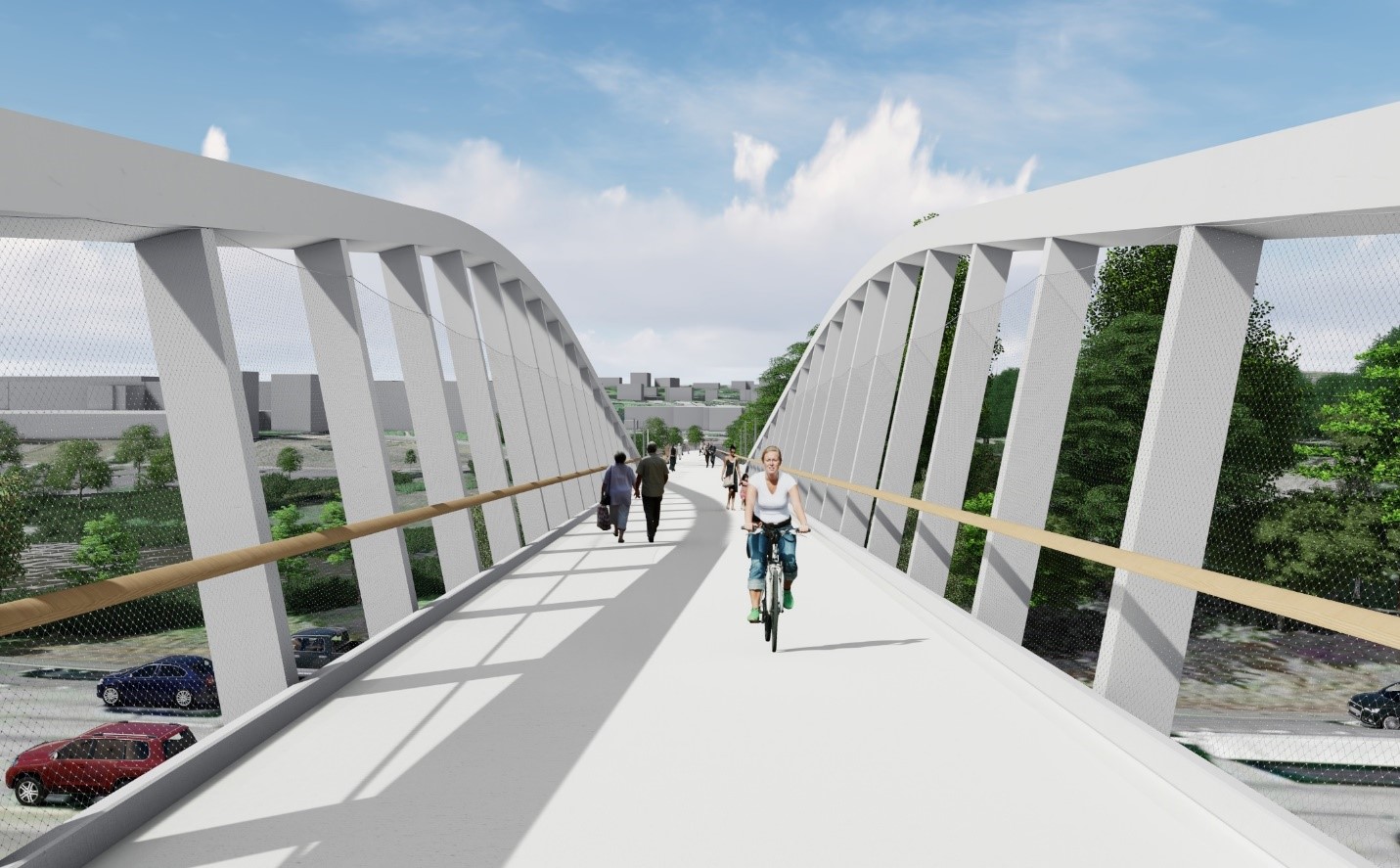 The project consists of four main parts:
Bridge spans over I-5
Western approach between North Seattle College and wetland area, connecting to College Way N and N 100th St
Eastern approach between I-5 and 1st Ave NE at NE 100th St, near the King County Transit Center
Multi-use path along 1st Ave NE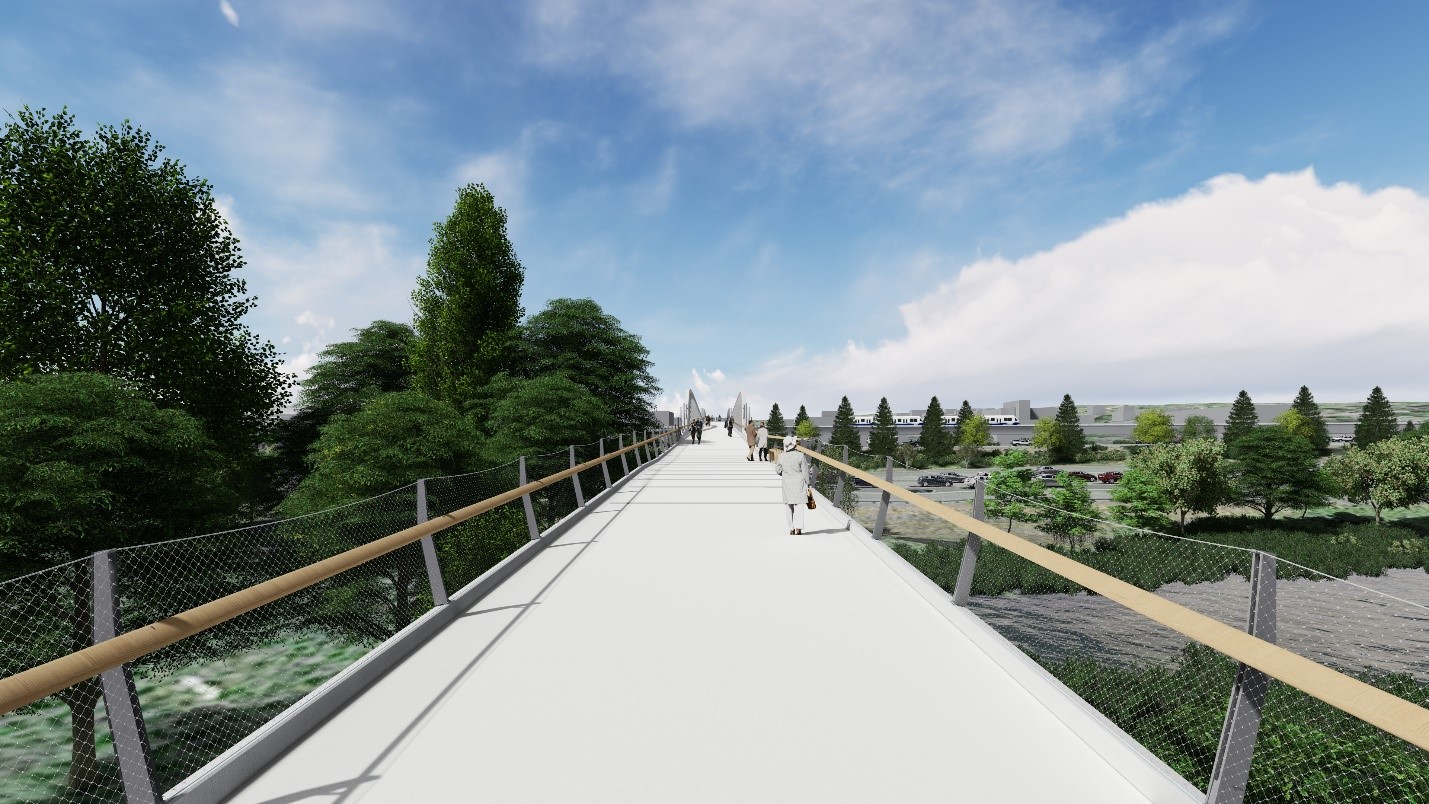 The project will benefit the area by providing:
A new connection over I-5, decreasing travel times for people walking and biking between the 2 sides of the highway
Safety improvements and access for people walking and biking throughout the Northgate area
Better access to regional transit at the King County Transit Center and future Link light rail station, resulting in increased use of transit facilities
Improved connections between the Northgate retail center for its employees and customers and for residents and visitors to other nearby amenities, such as parks and medical and social services
Live Northgate Pedestrian Bridge Updates