You Belong Here
The Office of EDI works closely with North's Student Leadership program.
Student leaders organize activities and initiatives that help students feel at home at North and support the college's values of being inclusive, innovative, caring, and responsive.
Here are your current Student Leaders.
Student leaders are in paid positions that help them develop professional skills. Their work and advocacy efforts aim to benefit each student, especially historically marginalized students.
If you are interested in becoming a student leader, Student Leadership hires each spring quarter for fall.
Welcome from the Associate Vice President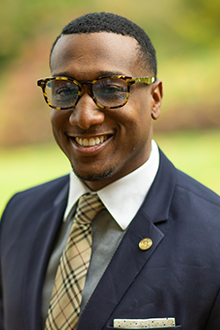 On behalf of the Office for Equity, Diversity and Inclusion at North Seattle College, I am humbled to welcome all students, faculty and staff to our Equity and Welcome Center. We are delighted for you to join our North family.
Building on the foundational work of the Seattle Colleges' goal equity, diversity, inclusion, and community: At Seattle Colleges, we firmly establish equity, diversity, and inclusion as a strategic goal and as human rights for all. We frame our decisions and actions with a lens of equity, diversity, and inclusion and are accountable to the community. Likewise, North Seattle College values promoting continuous learning and growth, we practice: Caring, Collaboration, Diversity, Innovation, Integrity, and Quality. These values are essential to the development of the framework that supports and advocates for the success of diverse and historically underserved communities on the North Seattle College campus.
The framework's objective is to identify and implement equitable strategies to end all racial and other equity gaps. With this framework, the North community opened the Equity and Welcome Center. The Center provides helpful resources for our students, faculty, staff and community that will inform our ongoing quest for racial equity and create a sense of belonging for all. Our work in the Center matters because race and inequities continue to matter in our country. Dismantling institutional practices, policies, and infrastructure that are the root cause of equity gaps is the mission of the Office for Equity, Diversity and Inclusion at North Seattle College.
I invite you to stop by the Equity and Welcome Center on the first floor of the College Center building (CC1151).
Additionally, I would like to acknowledge [former] President Warren Brown, the President's Cabinet and Seattle Colleges Associate Vice President's for EDI whose mission-driven leadership provides a homeplace for the Center to thrive. Finally, many thanks to the OEDI family, student ambassadors, DICE and key-stakeholders for their hard work and deep dedication to the work. May you all be inspired to get involved while showing grace, moving in love and creating peace during this ongoing work.
All the best,
D'Andre Fisher, M.Ed
Associate Vice President
Equity, Diversity and Inclusion
Chief Diversity and Equity Officer
North Seattle College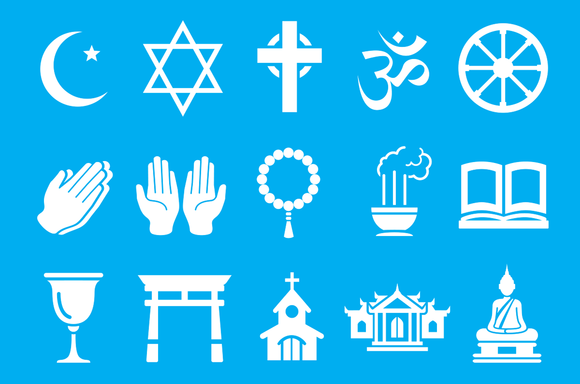 Check out this great calendar of religious holidays. A different version can be found here.
Ramadan
We honor that the Muslim community is recognizing the blessed month of Ramadan. 
Muslims around the world witness and perform daily fasting from sunrise to sunset during Ramadan. 
One of Ramadan's purposes is to promote compassion and empathy towards others; hence being coined the "Month of Mercy". 
Fasting, foregoing food and beverage consumption, is one reflection of a person's strong spirituality and faith during this time of sacrifice. 
Muslims believe to experience hunger and thirst aims to increase one's awareness and consideration towards others; being mindful of those less fortunate. 
The significance and rewards of fasting are virtuous and honorable conduct, and improved acts of charity and kindness. 
Ramadan is a dedication to achieving a higher power conscious, cleansing the body, renewing the spirit, and purifying the heart.
Here are a few resources on ways of supporting the Muslim community during this time.
May all those observing experience a meaningful Ramadan, and may the rest of us meaningfully support those observing.
Ramadan Mubarak
Juneteenth
Happy Juneteenth!
Juneteenth is the celebration of the day of the announcement of the freedom of all enslaved African Americans in Texas on June 19, 1865. 
"Juneteenth [is], from its earliest incarnations, as Hayes Turner and others have recorded, a past that was "usable" as an occasion for gathering lost family members, measuring progress against freedom and inculcating rising generations with the values of self-improvement and racial uplift" (Henry Louis Gates, Jr. What is Juneteenth?). 
Juneteenth is celebrated with community gatherings, religious services, cookouts and joyous food celebrations, and learning!
Let's honor this day by learning about its history, and attending an online or in person event:
 - Worldwide Juneteenth searchable event map
Black Lives Matter Seattle-King County Juneteenth Week 2020
Seattle Urban League Juneteenth
 - Weeklong events
 - The Stranger's list
 - Led by Rabbis Sandra Lawson and Isaama Goldstein-Stoll
May this day be meaningful for all of us, and may we dedicate time to learning on this day of remembrance and celebration.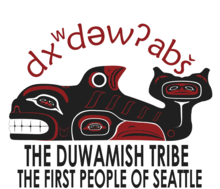 The Office of EDI at North Seattle College is grateful for a strong relationship with Clear Sky Native Youth Council. 
Clear Sky's mission is to collectively engage in activities and promote educational achievement for indigenous youth. Clear Sky strives to enhance tribal identities, personal and community growth and wellness. 
They advocate for justice, equality and visibility in the Seattle community.
Clear Sky is part of the Urban Native Education Alliance (UNEA). 
UNEA's mission is to engage all generations to serve and empower Native youth through education, culture and tradition.
The Office of EDI is launching a scholarship for indigenous students in 2021!
The Equity & Welcome Center is excited to announce the North Men of Color Initiative, a collective of students, staff and faculty who connect to empower through mentorship.
This is a safe and inclusive environment to develop academically, socially, and emotionally through service and leadership.
Monthly meetings will take place every third Thursday switching between 1PM – 2PM and 3PM – 4PM.
Please see the dates for the Winter 2021 and Spring 2021 quarters below.
We look forwarding to connecting with you soon:
January 21st: 1PM - 2PM
February 18th: 3PM – 4PM
March 18th: 1PM – 2PM
April 15th: 3PM – 4PM
May 20th: 1PM – 2PM
June 17th: 3PM – 4PM
For registration information and calendar invites, please contact: